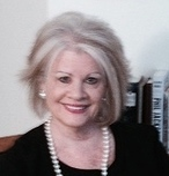 Dr. Julia Kelly
Julia has over 20 years experience with developing, setting up, restructuring and re-missioning small businesses. She has a great knowledge and diversity of business and professional expertise in coaching corporations and executives. Her philosophy is "Create time, organize, structure, and execute around priorities. Julia's life coaching philosophy is to help people reach their highest potential in their lives and to live a fulfilling balanced life. Creating encore experiences for her clients.
Educational Information
Certified & Graduate of Corporate Coach U University , CCBC
Doctorate Degree in Addictions Counseling
Certified Marriage and Family Therapist
Adjunct Faculty Professor with Logos Christian College and Graduate Schools
Diplomate of the American College of Professional Mental Health Practitioners
Diplomate of American Psychotherapy Association
Career Highlights
CEO of The Opus One Coaching Group – A Center for Growth and Change 1995-Present
Owner and President of DayStar Foundation – Therapy & Counseling 1990-Present
A Personal / Executive and Corporate Coaching Professional
1993, Research Editor for Clinical Protocol for Counselors
1992, Research Editor for a Manual on Post Traumatic Stress
1992, Editor for Clinical Protocol
Julia has written material and curriculum including counseling courses and coaching courses for Logos College/Life Change University which is used throughout the U.S. and abroad.
She is a well known speaker and teleconference leader for small businesses and corporations.